Por segundo año consecutivo, en
cinedepatio.com
han organizado los
Blogos de Oro
, la excusa perfecta para que gente con blogs y fan fatales de los premios, elijamos lo mejor del año anterior a nivel mundial. Mañana se anunciarán en Twitter los más votados en cada categoría, poniendo punto y final a un proceso de votaciones que ya empezó hace más de un mes. En la primera ronda, le di mucho amor a Mommy, que como podréis ver no se comió un colín. Entre las nominadas hay alguna sorpresa interesante (Bárbara Lennie, eres una Diosa) pero hay categorías calcadas de los Oscar (hola, Robert Duvall), lo cual me ha sorprendido bastante. A continuación voy a señalar lo que yo voté en la segunda ronda y lo que creo que va a pasar. Aviso que como estoy bastante senil y soy un completo desastre, hay en categorías en las que no sé muy bien si voté a X o a Y (¿Desplat o Zimmer? ¿Iñárritu o Linklater?). En verde, mis apuestas.
MEJOR BANDA SONORA
Alexander Desplat por The Grand Budapest Hotel
Hans Zimmer por Interstellar
Johann Johansson por The Theory of Everything
Justin Hurwitz por Whiplash
Tyler Bates por Guardians of the Galaxy
Aunque en los Oscar hubiera votado a Desplat, porque me parece el compositor de cine más relevante de la última década, y su banda sonora para Budapest me parece maravillosa, aquí creo recordar que voté a Zimmer. Quiero dejar claro que no soy defensor de Zimmer. De hecho, por eso mismo lo voto, porque su música para Interstellar me pareció espectacular, de una fuerza apabullante. En los Blogos de Oro debería ganar Desplat, pero no me extrañaría que se impusiera la coñera banda sonora de Guardians of the Galaxy.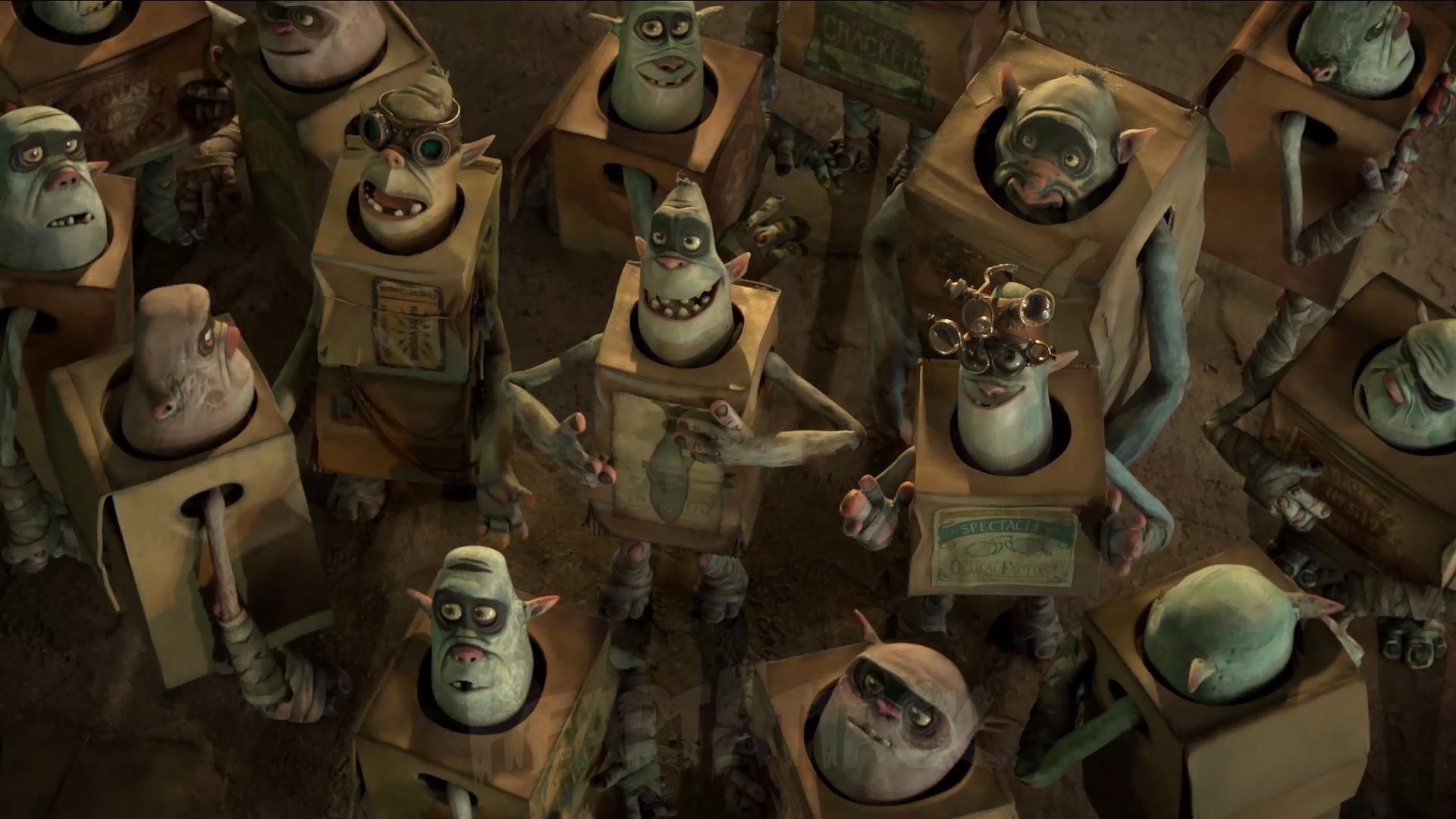 MEJOR PELÍCULA DE ANIMACIÓN
How to train your dragon 2
Mortadelo y Filemón contra Jimmy el Cachondo
Una de las grandes sorpresas de las nominaciones de los Oscar, por no decir la mayor sorpresa, fue que The LEGO Movie no estuviera nominada. Teniendo en cuenta esa ausencia y la gran cantidad de fans que tiene, apuesto que en los Blogos de Oro ganará LEGO, aunque yo creo que voté por The Boxtrolls, sí, soy público cautivo de Laika, y su aproximación a la lucha de clases me pareció muy interesante.
MEJORES EFECTOS ESPECIALES
Captain America: The Winter Soldier
Dawn of the Planet of the Apes
X-Men: Days of Future Past
En los Oscar venció Interstellar, yo voté a Interstellar y teniendo en cuenta que la película está nominada tanto en dirección como en guion en los Blogos de Oro, deberíamos estar ante una victoria cantada. La sorpresa podría darla Dawn of the Planet of the Apes. Claro que yo creí que eso iba a pasar en los Oscar, y fracasé estrepitosamente en mi quiniela. Así que no volveré a cometer el mismo error.
Robert Duvall por The Judge
Edward Norton por Birdman
Mark Ruffalo por Foxcatcher
J.K. Simmons por Whiplash
Más allá del Big 4 de secundarios del año (Simmons, Norton, Ruffalo, Hawke) no había en esta categoría más que el vacío. De ahí que Duvall se colara en los Oscar y vuelva a estar (sorprendentemente) nominado aquí, cuando su película pasó sin pena ni gloria entre los cinéfilos (o eso creía yo). El ganador será, claramente, J.K. Simmons, y yo voté a Norton porque aunque Simmons está inmenso, su trabajo me parece más sencillo que el que lleva a cabo Edward Norton, que se expone totalmente ante la cámara y modula su voz y sus gestos desde lo más histriónico a lo más sutil.
Patricia Arquette por Boyhood
Laura Dern por Wild
Keira Knightley por The Imitation Game
Mery Streep por Into the Woods
Al igual que en el caso de Simmons, es imposible dudar de la victoria de Patricia Arquette. Y no seré yo el que diga que no se lo merece. Me parece que está extraordinaria en Boyhood. Un trabajo de una madurez increíble. Entre sus méritos y que la única rival de nivel que tiene es Emma Stone, repito, no puedo perder, como bien han demostrado todos los premios americanos.
Benedict Cumberbatch por The Imitation Game
Javier Gutiérrez por La isla mínima
Jake Gyllenhaal por Nightcrawler
Michael Keaton por Birdman
Eddie Redmayne por The Theory of Everything
En esta categoría, al contrario que en las de reparto, en los Blogos sí que hemos innovado y han entrado Jake Gyllenhaal, el gran damnificado de las nominaciones al Oscar y el ferrolano Javier Gutiérrez. A pesar de las innovaciones sigo creyendo que se repetirá el resultado de los Oscar y ganará Redmayne, aunque yo voté a Keaton. Básicamente porque lo que Michael Keaton hace en Birdman me conmovió de verdad. Me parece un salto sin red al vacío de su propia existencia.


Marion Cotillard por Deux jours, une nuit
Felicity Jones por The Theory of Everything
Bárbara Lennie por Magical Girl
Julianne Moore por Still Alice
Rosamund Pike por Gone Girl
No concibo aún a entender qué le ve la gente a la interpretación de Felicity Jones en The Theory of Everything, pero aquí está, como en todos los premios habidos y por haber, rodeada de cuatro trabajos fantásticos. Aunque en los Oscar iba, como todos, con Julianne Moore, para mí la gran interpretación del año (femenina, masculina, protagonista, secundaria, me da igual) es la de Rosamund Pike como The Amazing Amy. Acojonante, fascinante, salvaje. Un trabajo de una sutilidad y un contorsionismo interpretativo digno de haber arrasado en todos los premios. Aún así, Julianne Moore volverá a ganar aquí, básicamente porque todos amamos a Julianne Moore.
Transformers: Age of Extinction
Sólo he visto una de las cinco nominadas, Transcendence, que precisamente es la que voté de número 1 en la primera ronda, y de largo la peor película que vi en 2014. Simplemente delirante. Como no he visto las demás, no tengo ni idea de quién puede ganar. He apostado por las Tortugas Ninja, simplemente por inclinarme por alguna.
Alejandro G. Iñarritu, Nicolás Giacobone, Alexander Dinelaris y Armando Bo por Birdman
Gillian Flynn por Gone Girl
Dan Gilroy por Nightcrawler
Wes Anderson por The Grand Budapest Hotel
Damien Chazelle por Whiplash
Este premio debería ser el único que es imposible que se le escape a Birdman en los Blogos de Oro. No creo que nadie cuestione la calidad de esta pieza de orfebrería narrativa. Quizás Gone Girl pueda dar la sorpresa, y también sería una victoria justa. Pero aún así, sigo creyendo que Birdman será la película más votada en esta categoría.
Magical Girl
No tengo muy claro si ganará La isla mínima o Magical Girl. He apostado por la primera porque lo ha ganado todo en España (salvo la Concha de Oro), pero Magical Girl tiene muchos seguidores, sobre todo en Twitter y la blogosfera. Servidor, uno de ellos. La verdad es que más allá de la fallida El niño, las otras cuatro películas son magníficas. Pero Magical Girl está un peldaño por delante por la osadía de la propuesta y el derroche de personalidad de Carlos Vermut. Una película hipnótica.
MEJOR DIRECTOR
Alejandro G. Iñárritu por Birdman
Christopher Nolan por Interstellar
David Fincher por Gone Girl
Richard Linklater por Boyhood
Wes Anderson por The Grand Budapest Hotel
Tengo el pálpito de que ganará Linklater, pero eso también pensé en los Oscar y al final venció Iñárritu. Los cinco son grandes cineastas. No recuerdo ya si voté por Iñárritu o por Linklater, pero cualquiera de ellos será un gran ganador, por supuesto. Ambos hacen un ejercicio de alarde creativo pocas veces visto. Linklater aferrándose a su idea y Iñárritu a su puesta en escena. Además, me alegra un montón ver aquí a David Fincher, claro.
Creo recordar que voté por Maquinas porque me pareció una propuesta muy turbia. Vi hace tiempo todos los cortos candidatos, y en modo maratón, así que tengo su recuerdo muy borroso. A ver cual gana, como en Peor Película, he apostado por uno tirando de suerte más que de conocimiento.
Curiosamente como ya le había pasado en los Globos de Oro, Gone Girl logró estar entre las más votadas en dirección y guion pero no ha entrado en la categoría de mejor película en estos Blogos de Oro. Una auténtica pena, porque la disección que Fincher y Flynn hacen de la América suburbial post-crisis económica es demoledora. El duelo, al igual que en dirección, será Birdman vs. Boyhood. Voté por Birdman porque es mi película favorita del 2014. Así de claro. Boyhood posiblemente sea mi segunda película favorita del año, con lo cual que ganara me parecería fantástico. Ambas son dos películas que recordaré dentro de 30 años. Y eso es lo que le pido al gran cine, que perdure en mi memoria, hasta que mi memoria aguante.